Home Staging
TRENDBOOK
Home Staging Trends 2021
Find out how to effectively apply the latest trends in Home Staging.
Home Staging Trendbook is a guide for Home Stagers discussing the latest industry trends with examples of their application.
A practical guide that will help you quickly grasp the current trends in Home Staging and the current expectations of clients buying or renting apartments to prepare an offer that precisely meets their needs.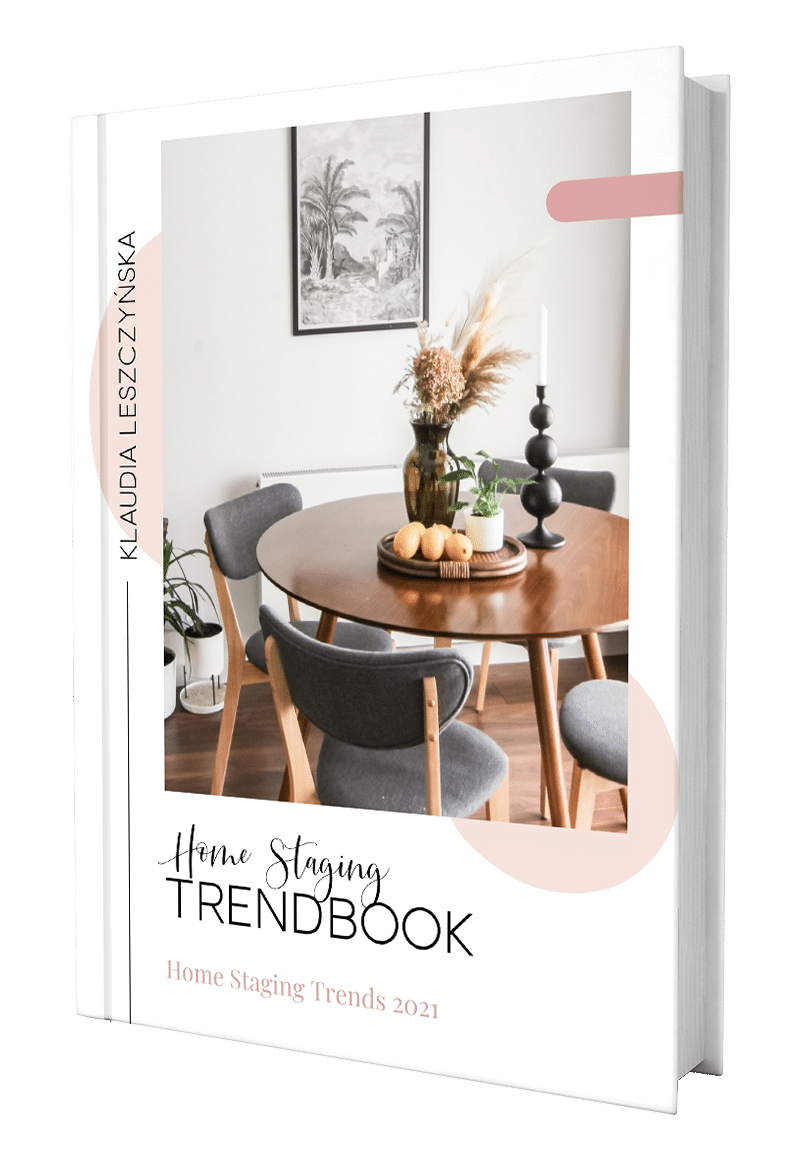 Home Staging Trendbook 2021
WHY DO YOU NEED THE HOME STAGING TRENDBOOK?
The e-book is aimed at those who want to learn how to home stage in line with current client needs. Why? To make your apartments after Home Staging even more attractive to the most interested target group.
Where did I get the idea for this publication? First of all – the pandemic has considerably changed the rules of the game on the real estate market. The focus of attention when it comes to the expectations of customers buying or renting apartments has changed significantly.
Each of us already has what is known as pandemic memory – knowing that we can expect to be completely confined to our homes, we pay much more attention to aspects that we may have often overlooked until now.
WHAT'S INSIDE?
About me

The idea

Pandemic trends

Social media trends

Colors of the year 2021

CASE STUDY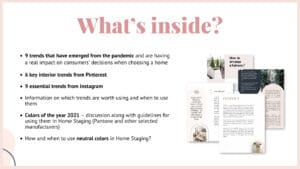 Home Staging is just neutral interiors everybody will be interested in? Forget that approach.
Home Staging should interest your target audience first and foremost. Clients who may have a real interest in your home. Your aunt doesn't have to like it, and neither do your friends. Even you don't have to like it.
Today's Home Staging is designed to meet the needs of specific clients looking for interiors that suit their individual lifestyles. That's why I created this Trendbook.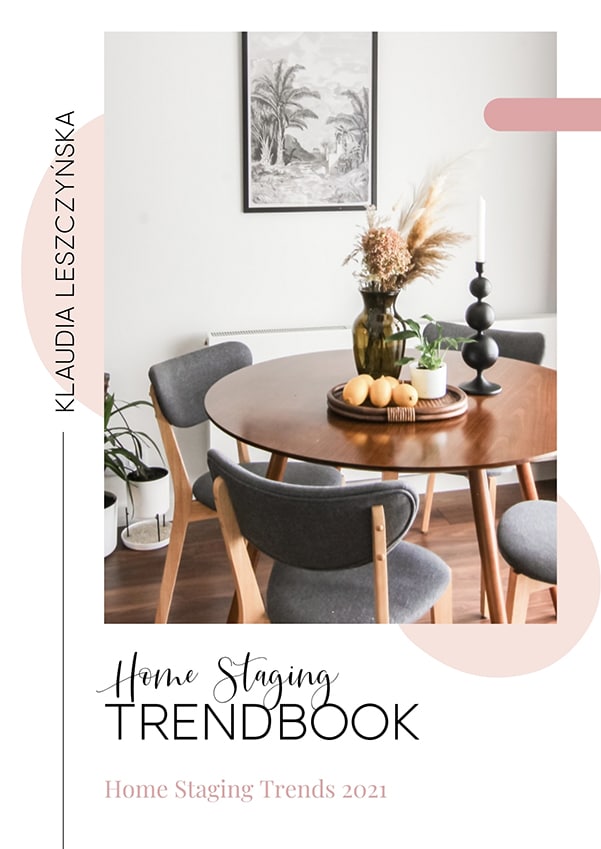 | | |
| --- | --- |
| Title | Home Staging Trendbook. Home Staging Trends 2021 |
| Author | Klaudia Leszczyńska |
| Photographer | Klaudia Leszczyńska, Sławomir Leszczyński |
| Number of pages | 93 |
| Format | PDF |
| ISBN | 978-83-954614-3-9 |