Home Staging
TRENDBOOK
Home Staging Trends 2021
Find out how to effectively apply the latest trends in Home Staging.
Home Staging Trendbook is a guide for Home Stagers discussing the latest industry trends with examples of their application.
A practical guide that will help you quickly grasp the current trends in Home Staging and the current expectations of clients buying or renting apartments to prepare an offer that precisely meets their needs.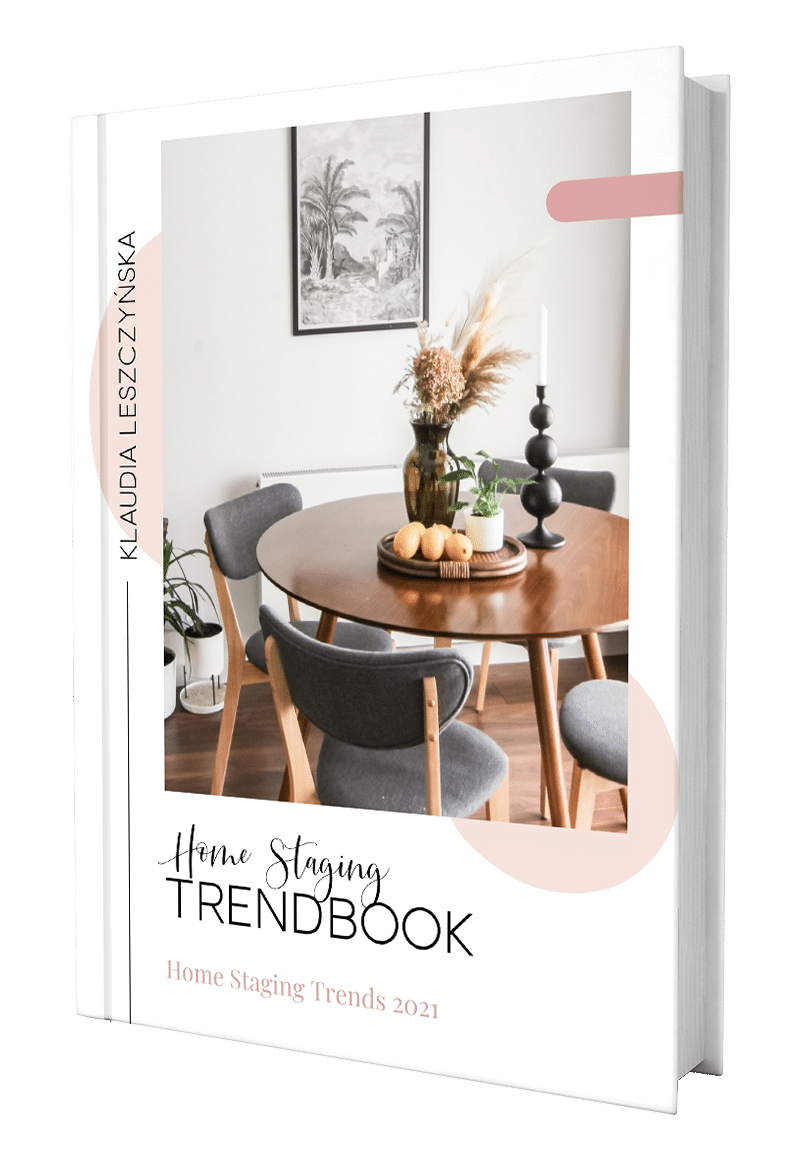 WHY DO YOU NEED THE HOME STAGING TRENDBOOK?
The e-book is aimed at those who want to learn how to home stage in line with current client needs. Why? To make your apartments after Home Staging even more attractive to the most interested target group.
Where did I get the idea for this publication? First of all – the pandemic has considerably changed the rules of the game on the real estate market. The focus of attention when it comes to the expectations of customers buying or renting apartments has changed significantly.
Each of us already has what is known as pandemic memory – knowing that we can expect to be completely confined to our homes, we pay much more attention to aspects that we may have often overlooked until now.
WHO'S THE E-BOOK FOR?
For Home Stagers, who want their projects to be at the highest level/span>
For real estate investors, who want to expand their knowledge of current trends
For landlords and rental management companies, who want to be able to adapt the condition of the apartment to the current expectations of tenants
For real estate agents, who want to know what to pay attention to now when preparing an apartment for sale
For people who want to adapt their apartment to current interior trends without substantial renovation costs

WHAT CAN YOU EXPECT TO FIND INSIDE?
9 trends, hat have emerged from the pandemic and are having a real impact on consumers' decisions when choosing a home
6 key interior trends from Pinterest
9 essential trends from Instagram

Information on which trends are worth using and when 

Colors of the year 2021 – discussion along with guidelines for using them in Home Staging (Pantone and other selected manufacturers)
How and when to use neutral colors in Home Staging?
Home Staging is just neutral interiors everybody will be interested in? Forget that approach.
Home Staging should interest your target audience first and foremost. Clients who may have a real interest in your home. Your aunt doesn't have to like it, and neither do your friends. Even you don't have to like it.
Today's Home Staging is designed to meet the needs of specific clients looking for interiors that suit their individual lifestyles.
That's why I created this Trendbook.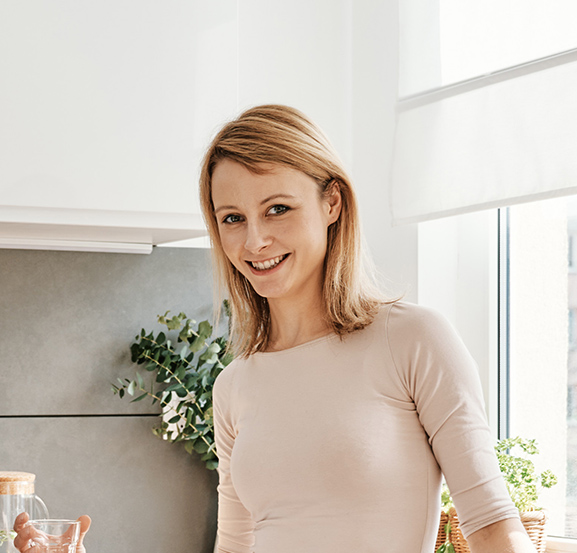 Klaudia Leszczyńska
– Home stager, investor, financier, author of the first business course for Home Stagers in Poland and Home Staging 2.0 course. Represents the international association for Home Stagers – IAHSP Europe, founded by the creator of the industry Barb Schwarz. Won 2 awards in the global competition Best of Home Staging 2020 – Client Care Excellence and Staging Excellence.
Klaudia standardizes the profession of Home Staging and brings together professionals working in this profession to implement industry best practices in the Polish real estate market. She has created a group of over 3 thousand people interested in home staging activities. On a daily basis, she carries out home staging projects all over Poland and supports other Home Stagers in developing their businesses.
WHAT WILL YOU GET FROM READING THE TRENDBOOK?
Understand when the trends are worth using in home staging projects
Learn about the latest industry trends
Learn where home staging trends come from
See real projects using the latest trends
Learn about interior trends that... shouldn't be used in home staging, so you know what to avoid
Learn industry secrets that will help you gain a competitive advantage and strengthen your position as an expert in home staging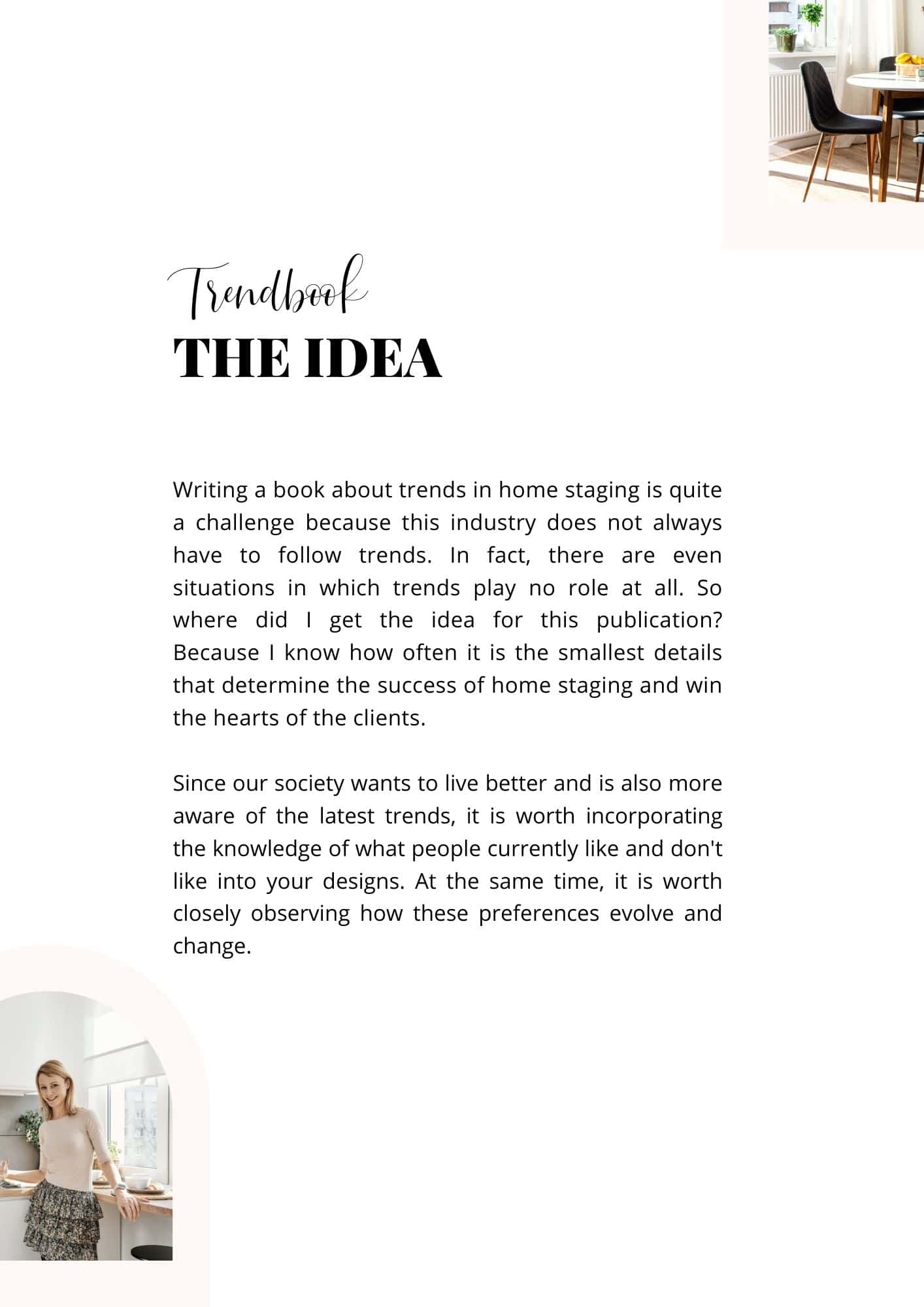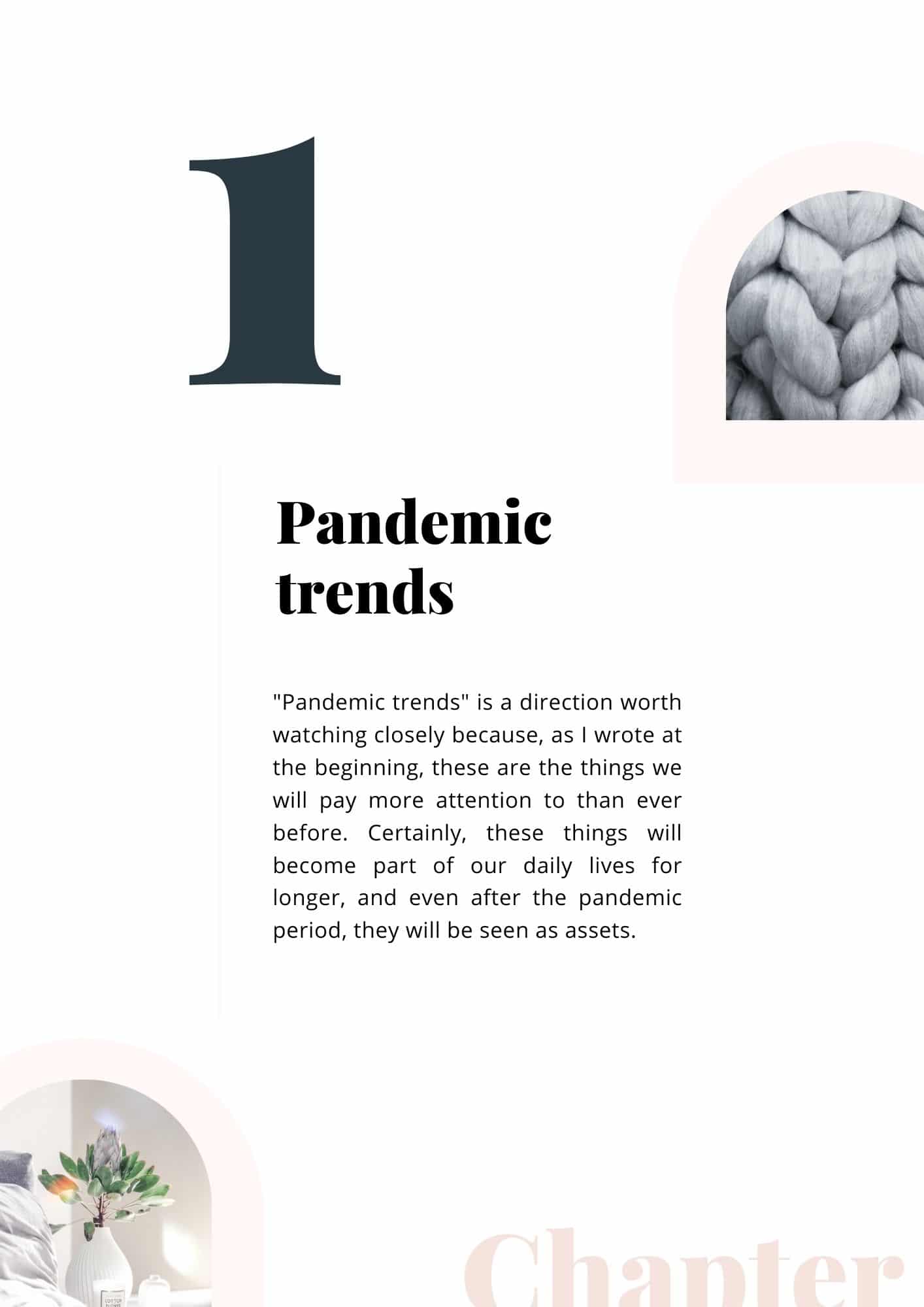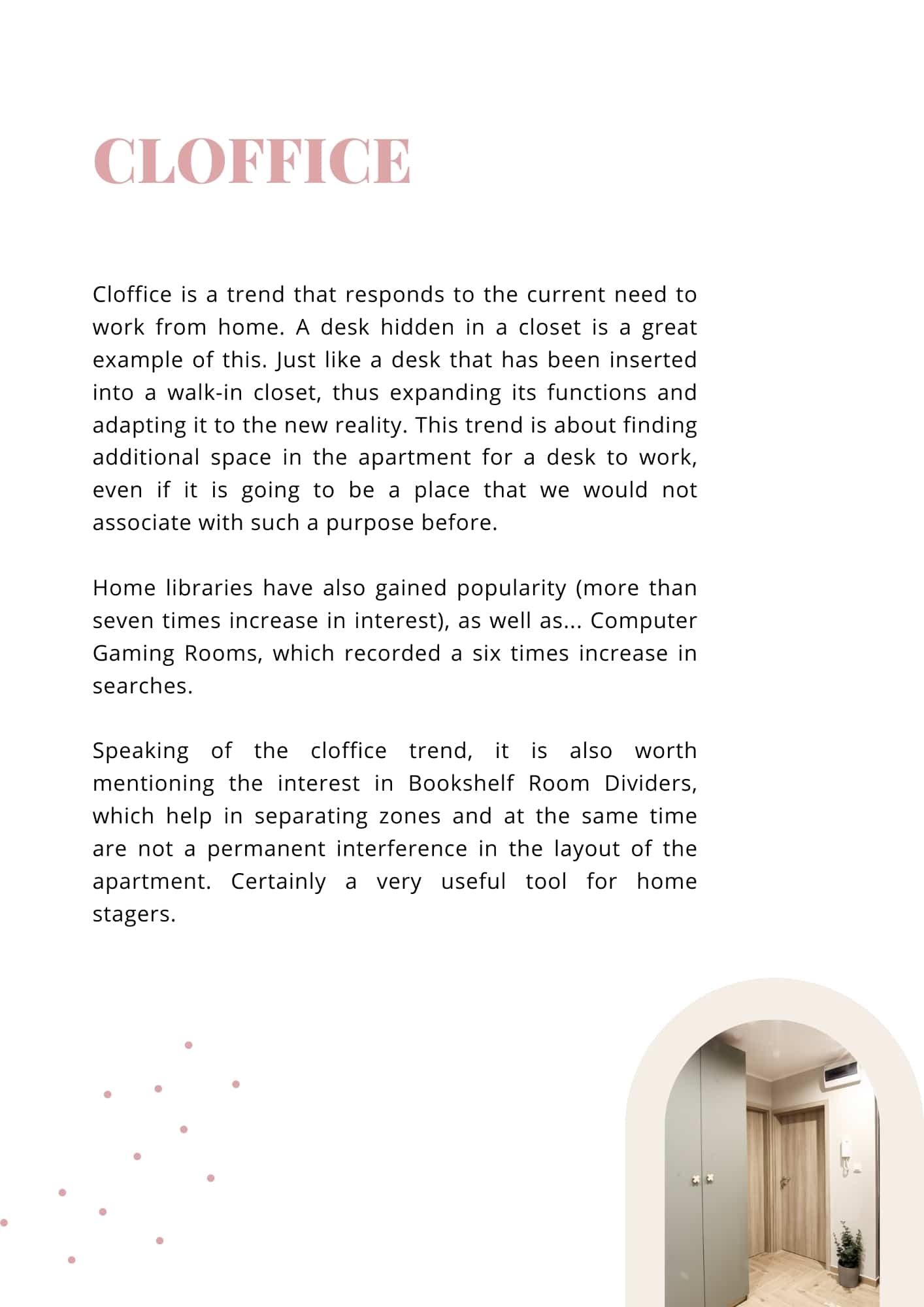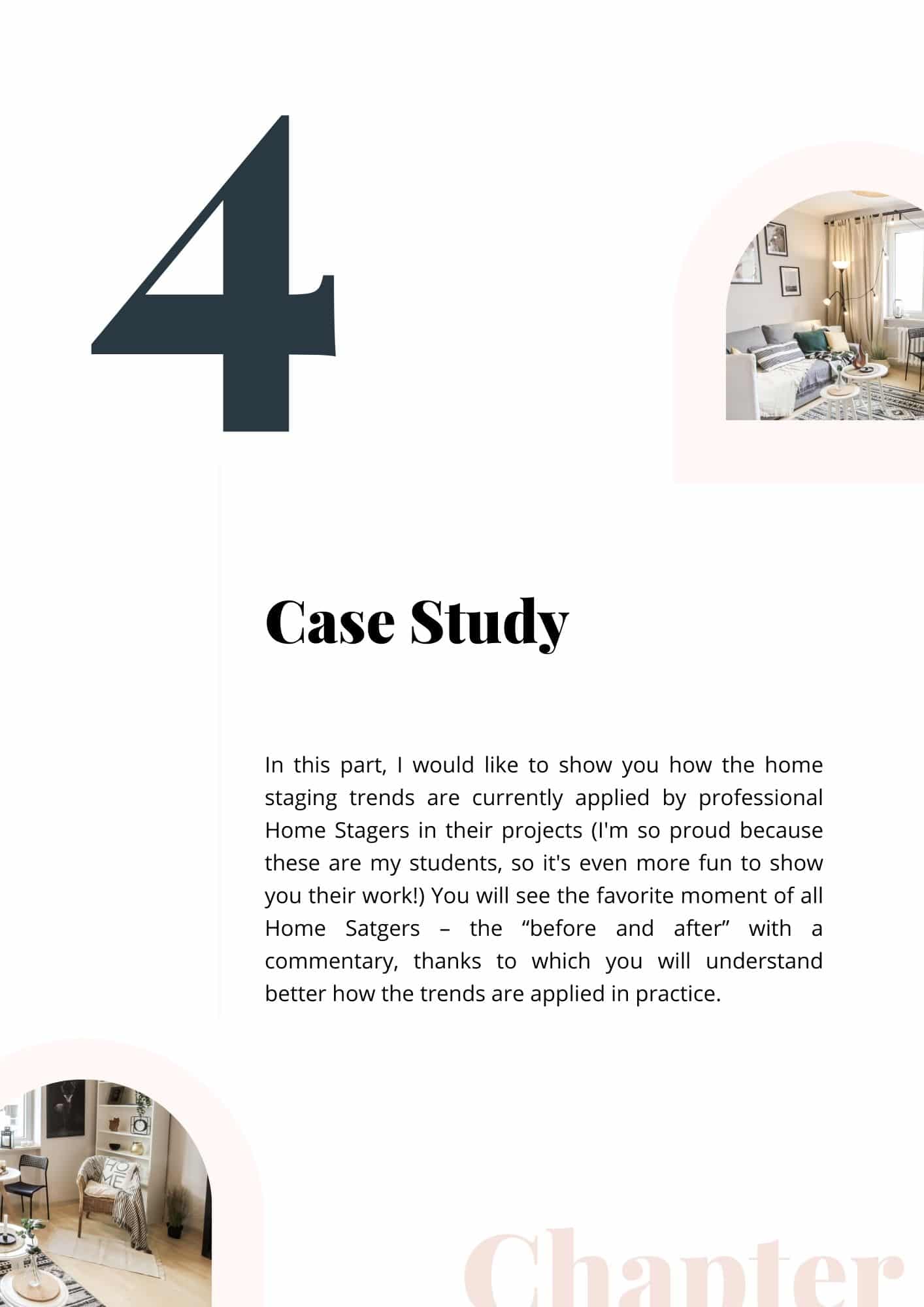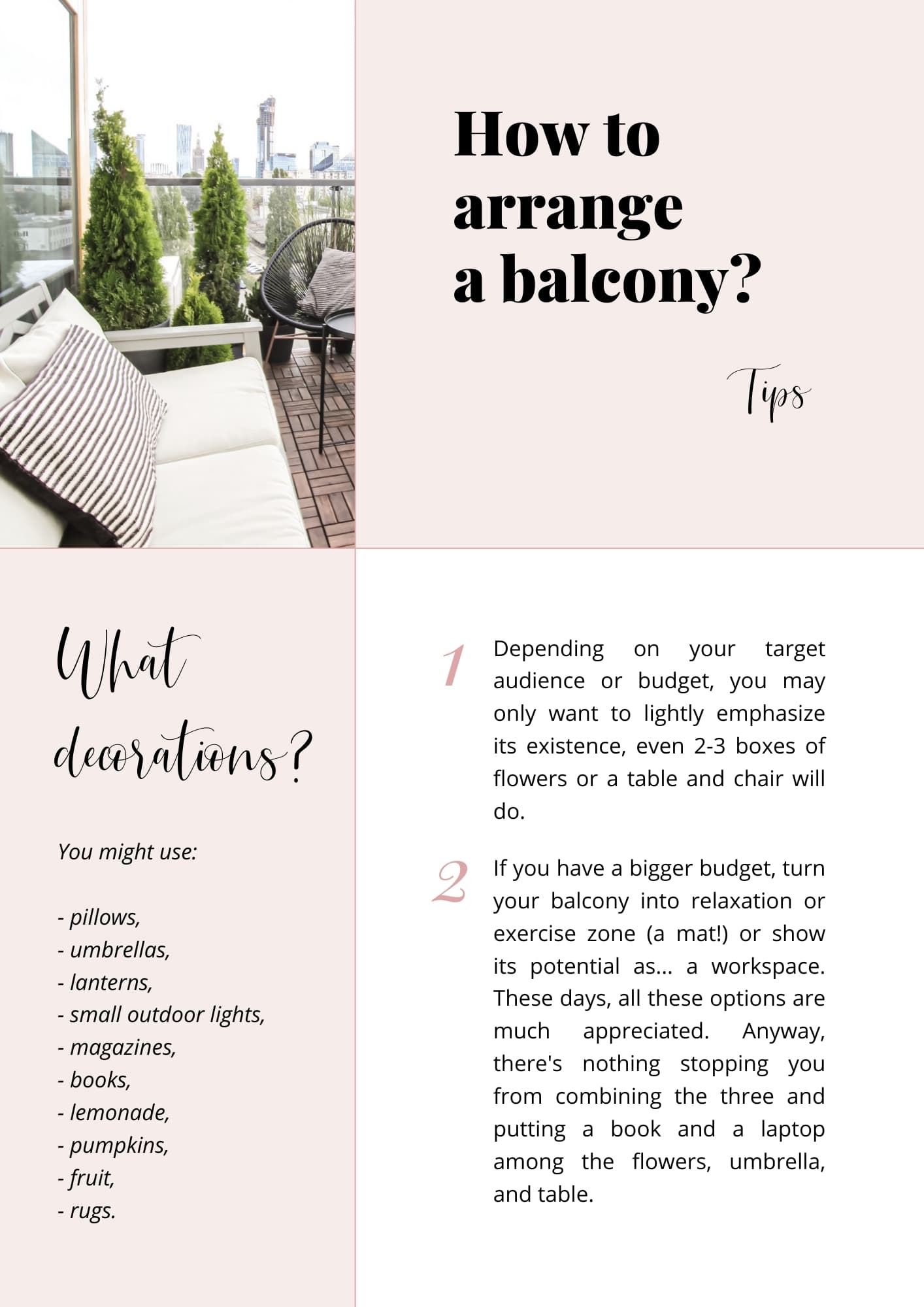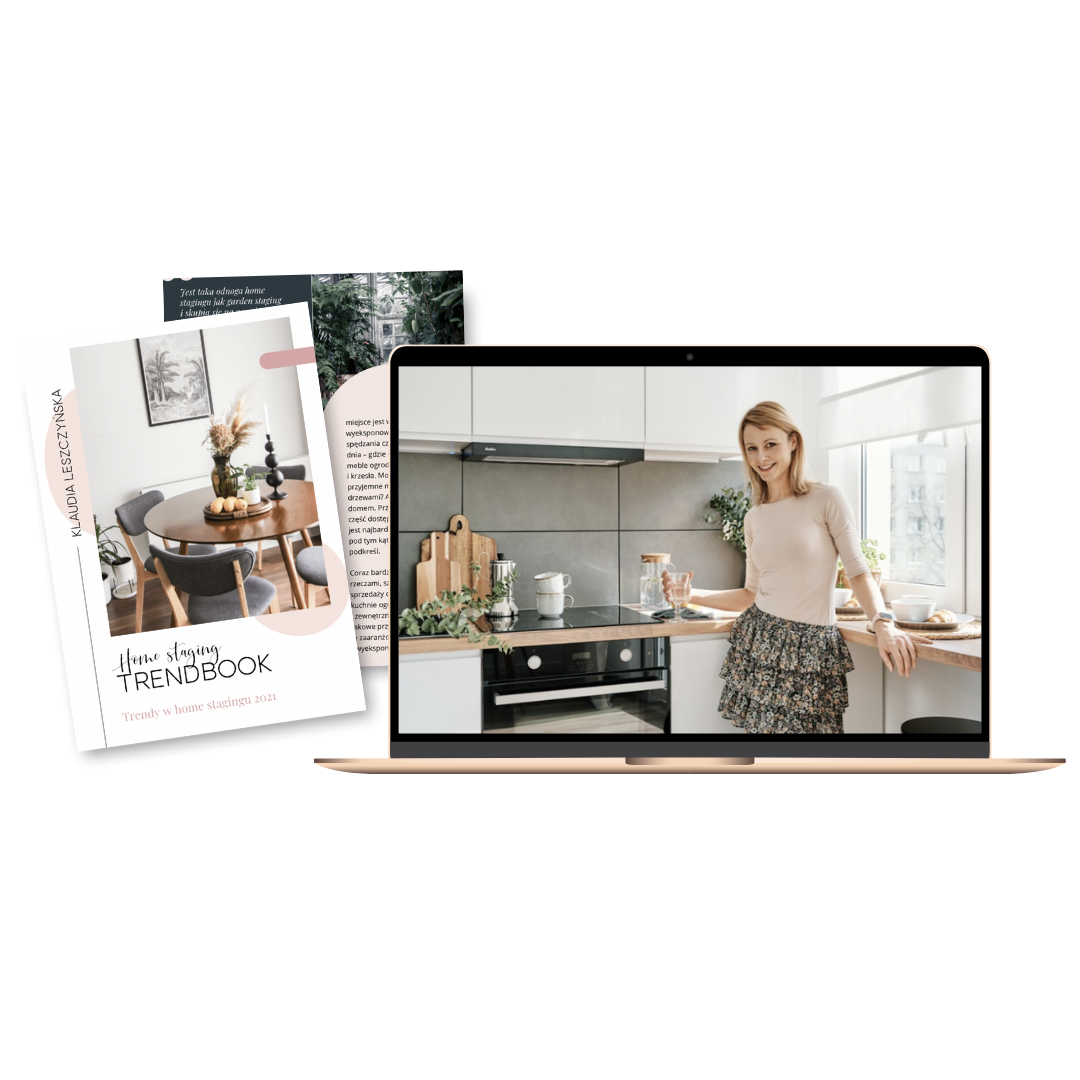 TRENDBOOK HOME STAGING 2021
24$
14$
HOME STAGING TRENDBOOK 2021
WORTH 24 USD
HOME STAGING E-BOOK + TRENDS 2020
WORTH 27 USD