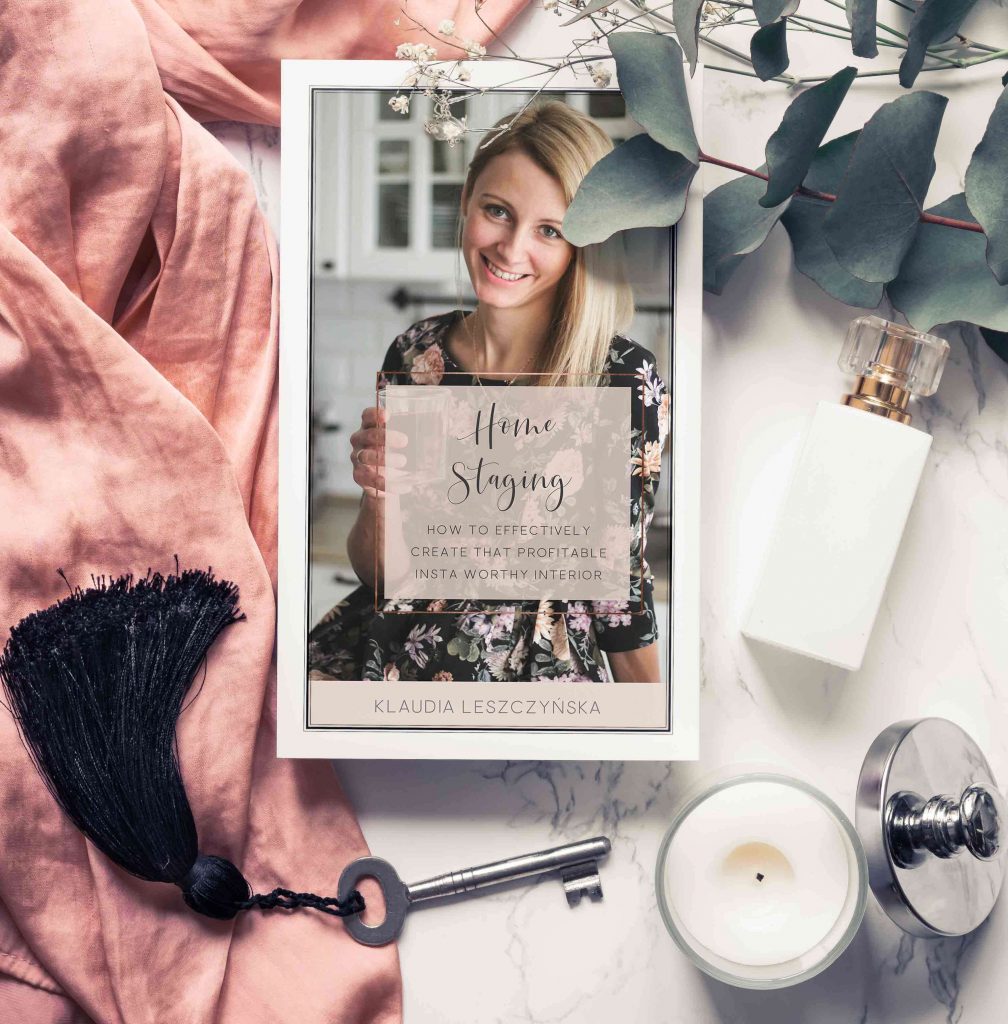 The book that will bring you a comfortable life – you can maximize your earnings and become the Audrey Hepburn of real estate. Because it's better to luxuriate in an ocean-side hammock than to juggle the losses on an empty property.
The book that will bring you a comfortable life – you can maximize your earnings and become the Audrey Hepburn of real estate. Because it's better to luxuriate in an ocean-side hammock than to juggle the losses on an empty property.
DO YOU FINALLY WANT TO MAKE GOOD RETURNS ON REAL ESTATE? SELL HIGH, RENT QUICKLY & EFFICIENTLY, WITH A QUEUE OF TAKERS?
Do you want to sell your property and get a good price?
A 1% difference in the sale price of a property can amount to several thousand zlotys. With Home Staging you can raise that price by several percent!
You rent out property, yet fear vacancies and additional costs with every tenant change?
Thanks to good Home Staging, a queue of eager tenants will line up for your property!
Do you want to change your property to increase earnings, yet don't know how to go about it?
In this e-book, I'll guide you through the process, and show you, step by step, how to create an Instagram worthy interior, that your customers will wait for with impatience!
You know that your property requires renovation, but don't have the resources?
I'll tell you how I helped rent out a house that required a major renovation, without any additional investments made on the part of the owner. You can do it too!
What else will you find
in the e-book?
A detailed description of each of the stages of Home Staging

Case Studies that will help you find unique solutions to problems with the property's appearance

Checklists

Workbooks that will help you specify which precise rules can be applied to your property
A list of HS inspirations
Recommendations for the development of your real estate knowledge
Photos and themed mood boards that will inspire changes in your own property
My favorite support programs that will help you implement HS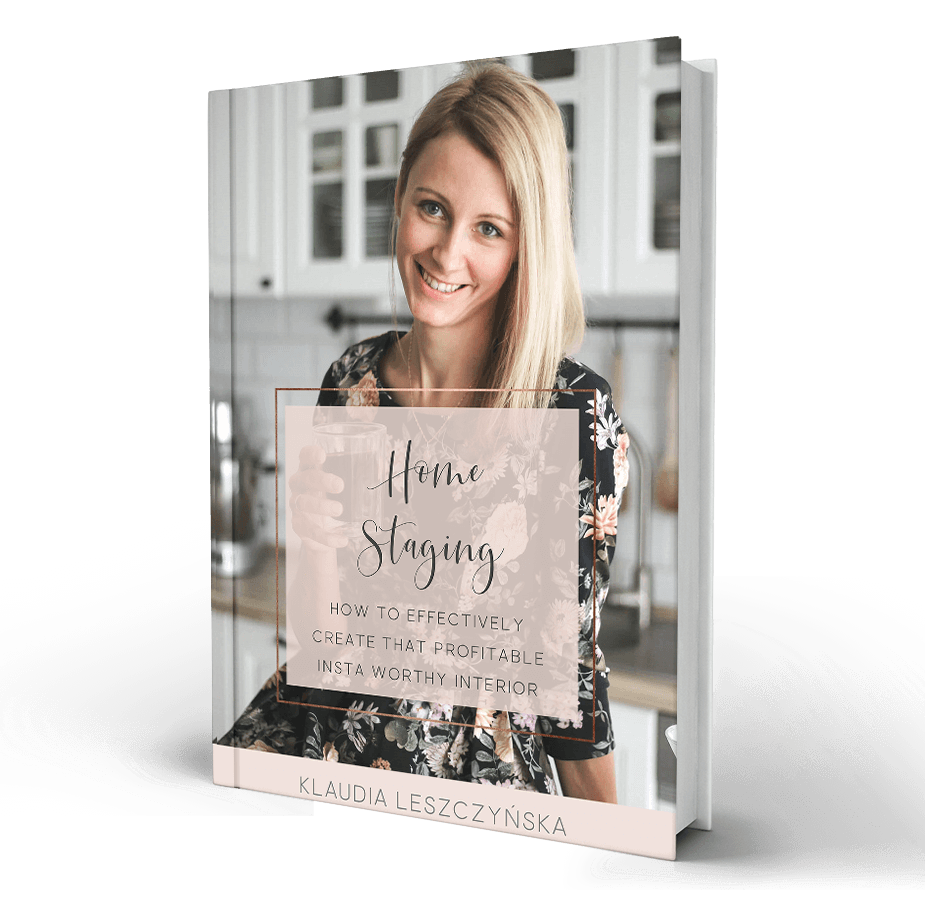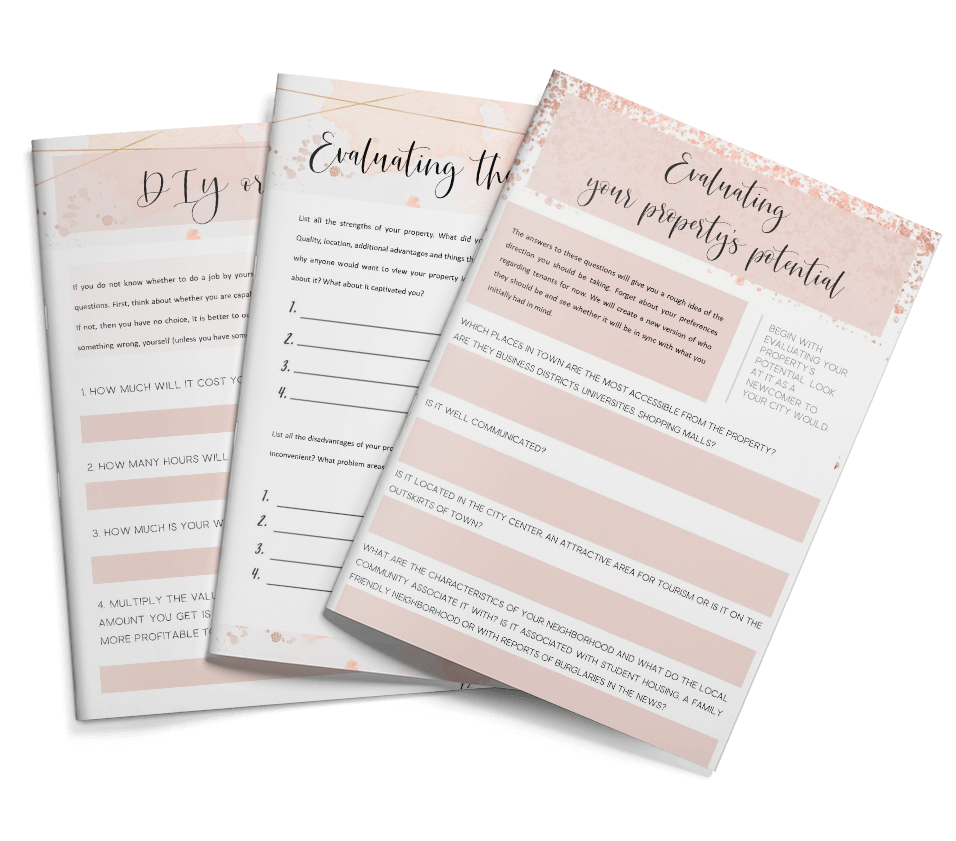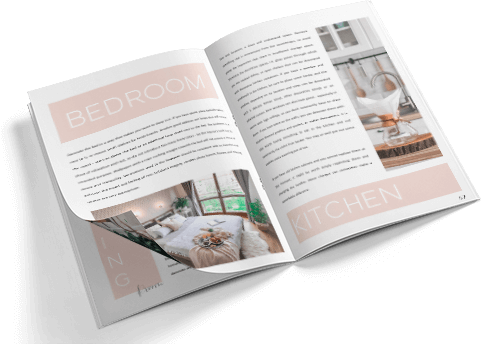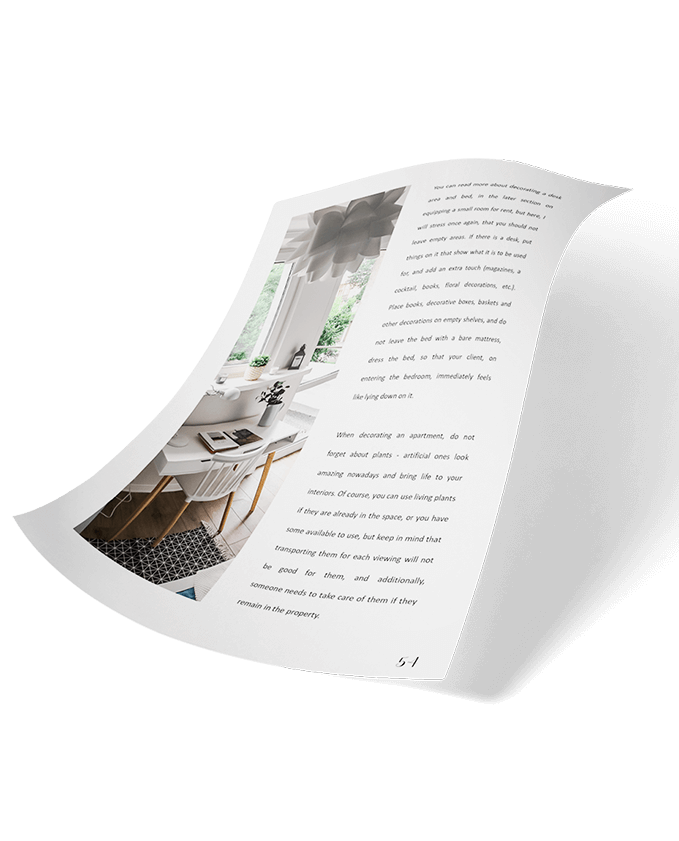 Wondering if this is the book you've been looking for? In it I've gathered our company's know-how and experience, and organized it in a coherent process, thanks to which, you'll be able to achieve effective home staging and create that Instagram worthy interior.
I'll show you the entire home staging strategy, as well as constructive tools that will help you become an icon of real estate, like Coco Chanel in Parisian fashion. With this strategy, you'll soar above the average, and achieve much better than average profits.
That's exactly why I wrote this guidebook, and enclosed the entire do-it-yourself home staging process, within 149 pages. You don't have to be an artist to create a gorgeous home. It's simply enough to apply the techniques you've learned, without missing any steps.
Regardless of whether you have a single inherited apartment for sale or rent, or you are a real estate professional, this e-book will show you how to approach the subject and help you achieve the best possible results. Be the icon of your business, like Coco!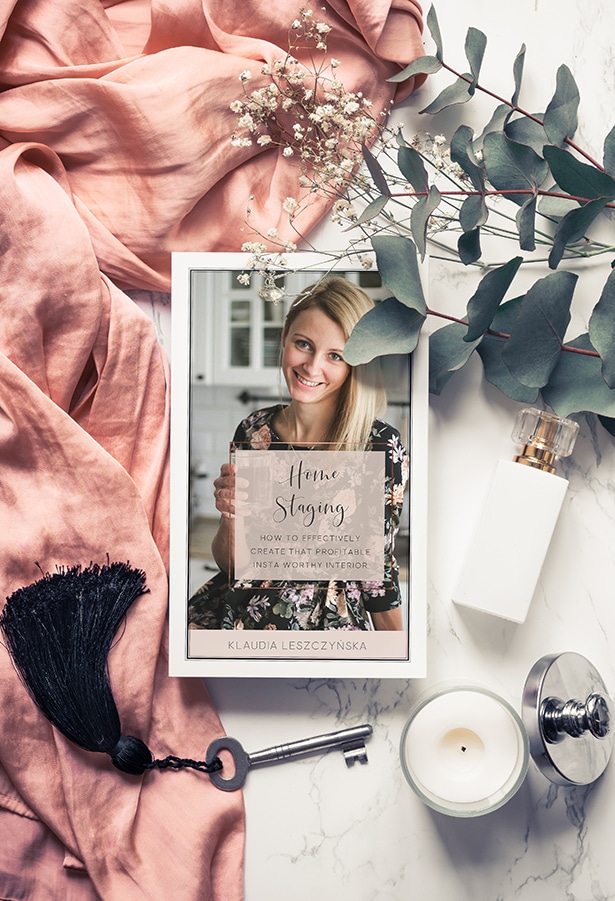 what you'll learn?

– How to choose the type of rent that is suited to your needs, plan your strategy and define your target group.
– How to evaluate your property and define the areas that need work.
– A step by step guide to Staging your property, yourself.
– How to set the scope of needed work, your budget and realistically estimate potential profits.
– The main rules of Home Staging & how to combine colors, patterns and fabrics.
– How to furnish and visually enlarge small rooms.
– How to photograph your property expertly, as an amateur, and write good ads.
– What to do if the property remains on the market after Home Staging.
Did you know that by Staging your Home yourself, you save several thousand dollars on hiring someone else to do it?
Good HS requires quite a bit of work. While reading this e-book, you'll realize that what you see in gorgeous home ads, is the final result of a well-thought-out sales strategy, and not attained in just a single visit to the furniture store. You can outsource this job, but you can also stage your property yourself, earn more, and understand the needs of your clients better, regardless of whether your property is for sale or rent.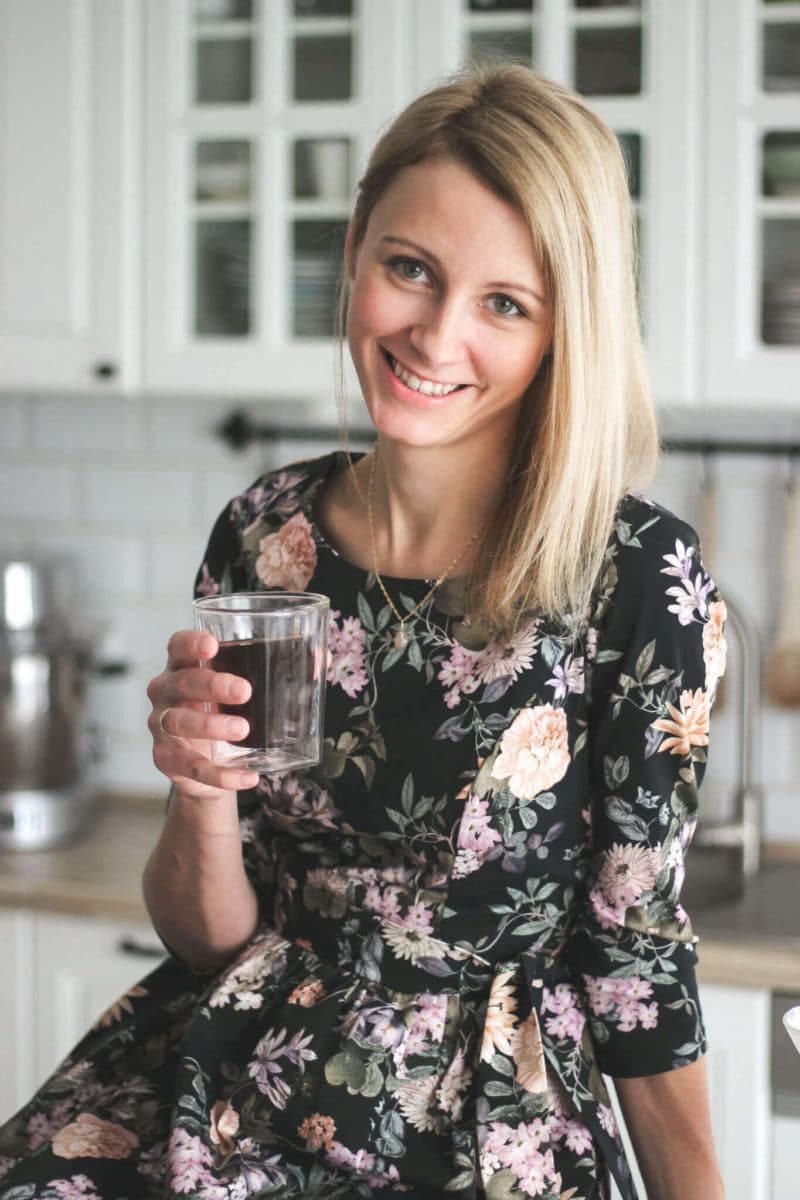 My husband and I have been running the "Krakowskie Pokoje" company, that manages room and apartment rentals for a number of years now. My areas of expertise are home staging, pricing strategies and innovative sales methods.
I create the apartments of tenants' dreams, and teach property owners how to earn on rent, instead of losing on vacancies.
Rental Creators Club
I created the Rental Creators Club to support other rental property owners, because I know that you can achieve more and work better when working together. It all began with renting out a small studio apartment, when absolutely everyone around us, advised us not to renovate it and rather just rent it to whomever… just to pay the bills. But I wanted to make a profit on it! You want that too, right? Exactly! That's how we did our first renovation and got sucked into the subject, because our method proved to be effective! Now we rent, sub-rent and manage properties, but above all, we help create beautiful interiors that are easy to rent out – we stage homes. We know what sells and what doesn't, because we constantly test it out on ourselves.
Others also recognize our expertise, because they turn to us for help when their rental properties stop bringing back good returns. 
Klaudia Leszczynska
Dear Klaudia, It is my sincere pleasure to recommend your wonderful E-Book entitled, 'Home Staging, How to Effectively create that profitable Insta Worthy Interior.'  Truly anyone interested in Home Staging can put your E-Book to immediate use. I say this as I feel it is a step by step Tutorial for Home Staging. From Real Estate Investors, to Staging one's own Home or simply being someone who is a Home Staging Enthusiast it will be their Home Staging Manual.  Some Investors have said that Your book is like a Home Staging Algorithm. That tells Everyone Why They Need Your E-Book, Home Staging!
Klaudia's e-book is filled with relevant and practical information on how to prepare a property for rent. Whether you are just getting started or if you have already been doing this for a while, the e-book will help you through each step of the way, making sure you have all the tools at hand to perform a thorough, complete job and to maximise your results.
The guides and images, as well as the case studies, are very rich in content and are very useful for those wishing to learn or to improve their skills within staging and preparing a property for the market. I highly recommend getting your copy!
Klaudia, congratulations on your beautiful E-book. It's really matter of fact and reads well, is transparent and will definitely be a treasure trove of knowledge for someone who'd like to delve into home staging. You'll definitely find a lot of useful information in it 🙂
I'm convinced that this is perfect reading material both for Investors – to whom the eBook is addressed, as well as for real estate agents that take initiative to increase the value of real estate that is for sale. A huge positive aspect of this publication, are the numerous examples, summaries and checklists that help one go through each step, from A to Z. Great touch. Congratulations, because I know it must have taken a lot of energy:)
It made a really good impression on me. You can see that you put a lot of work into it, but above all, that you have cross-sectional knowledge that is grounded in your practices. So, it will definitely be valuable to your readers.
What do media say about me?
The HSA UK & Ireland Interview Klaudia Leszczynska
Klaudia Leszczynska is a professional home stager and businesswoman from Poland. Now working alongside investors, helping to prepare properties to sell, she spoke to the Home Staging Association UK & Ireland on how she began her staging journey, home staging in Poland and any upcoming projects…
What do clients say about me?
Klaudia is an extremely inspiring person, and her high level of commitment to everything she deals with, pays off with impressive achievements. If she takes on a project, the bar will be set at 200%. In a word, I highly recommend working with Klaudia.
Professionalism and values are Klaudia's strongest traits! Elegance, simplicity, functionality, style, style… thanks! Klaudia Leszczyńska 🙂
Klaudia is a person who always strives for maximum quality, she doesn't recognize half measures. She is very demanding of herself, which means that the quality of her services is at the highest level. I recommend Klaudia Leszczyńska wholeheartedly 🙂
Home Staging Book
EBook - Home Staging. How to effectively create that profitable Insta worthy interior
Home Staging Trends for 2020